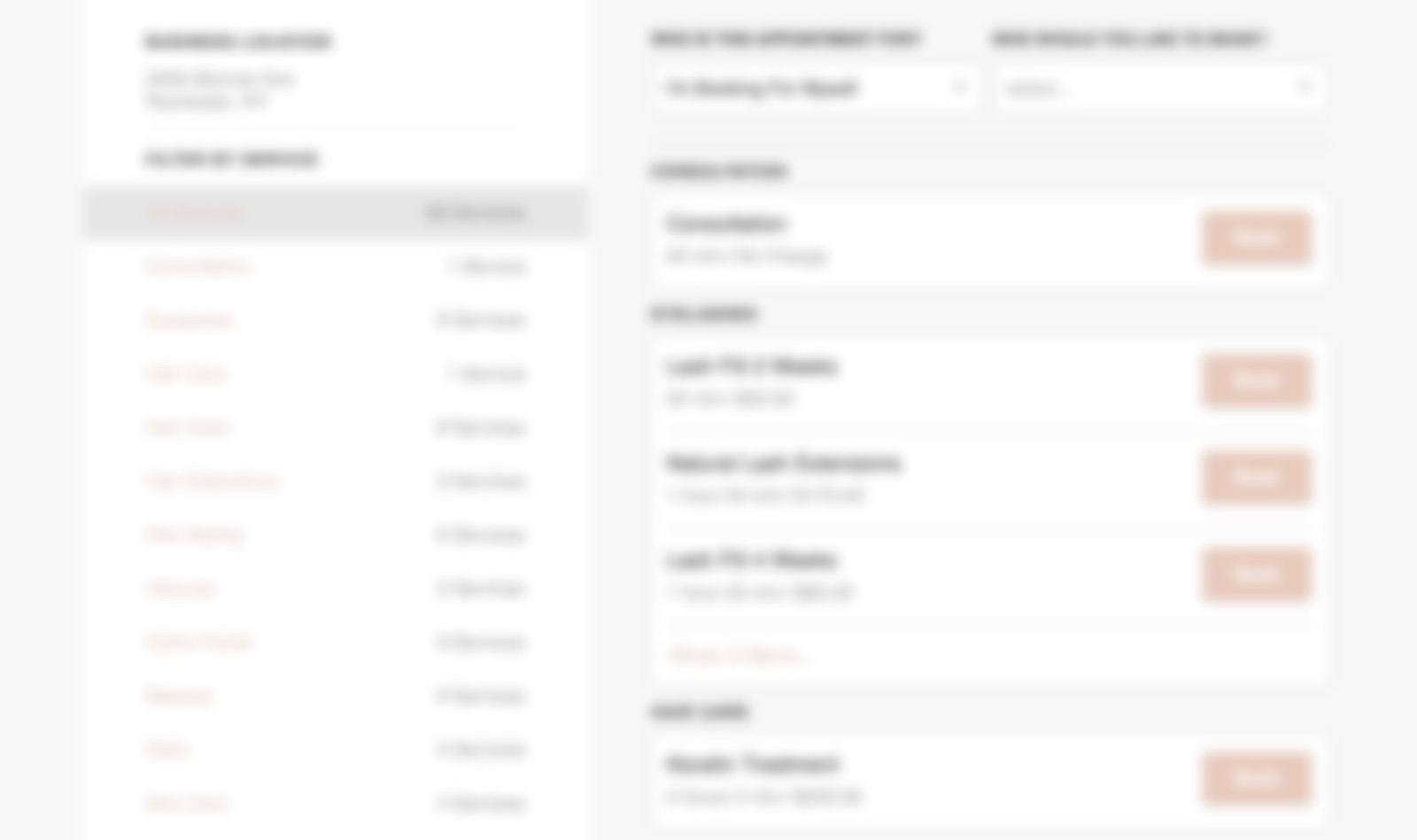 Booking Details: Please read carefully, then tap book now.
BOOK NOW
When customers pre-pay for appointments online, MyTime does not charge the credit card at the initial booking. Credit cards will be charged two hours after the appointment takes place (this time can vary depending on the current volume with our payment processor).
At the time of booking, MyTime places a pre-authorization on the customer's credit card to ensure there are sufficient funds for the appointment. If the card is approved, the booking will go through and the appointment will read Pre-Paid in the appointment window.
If the appointment is greater than 7 days away (Stripe) or 29 days away (TSYS) the pre-authorization will be released from the customer's card and the held funds will be returned.
In the event the pre-authorization expires, MyTime will renew the hold 7-29 days prior to the appointment to ensure there are still sufficient funds. It is possible for the card to fail this time even if it went through at the initial booking. In the event of payment failure, you will receive the following email notification: **Please be sure to collect payment from the client. If you have MyTime POS, you can enter a new payment here.**
It's also possible for a charge to fail if the payment amount increases (for example, if you add additional services to the appointment or if the client adds a tip). If the card declines, MyTime will convert the "pre-paid" appointment to an "unpaid" appointment.
The appointment window will read Online Payment Failed.
BLUSH CANCELLATION POLICY
Your appointments and well-being are very important to us. We understand that sometimes, unexpected delays can occur, making schedule adjustments necessary. If you need to cancel your appointment, we respectfully request at least 48 hours notice.
Our Policy: Any cancellation or reschedule made less than 48 hours will result in a cancellation fee. The amount of the fee will be equal to 50% of the reserved services. If you are more than 15 minutes late for your service, we may not be able to accommodate you. In this case, the same cancellation fee will apply. We will do our very best to reschedule your service for another time that is convenient to you. We require a credit card to hold your appointment. Cancellation fees will be charged to your card on file. In the event of a true, unavoidable emergency, all or part of your cancellation fee may be applied to future services.