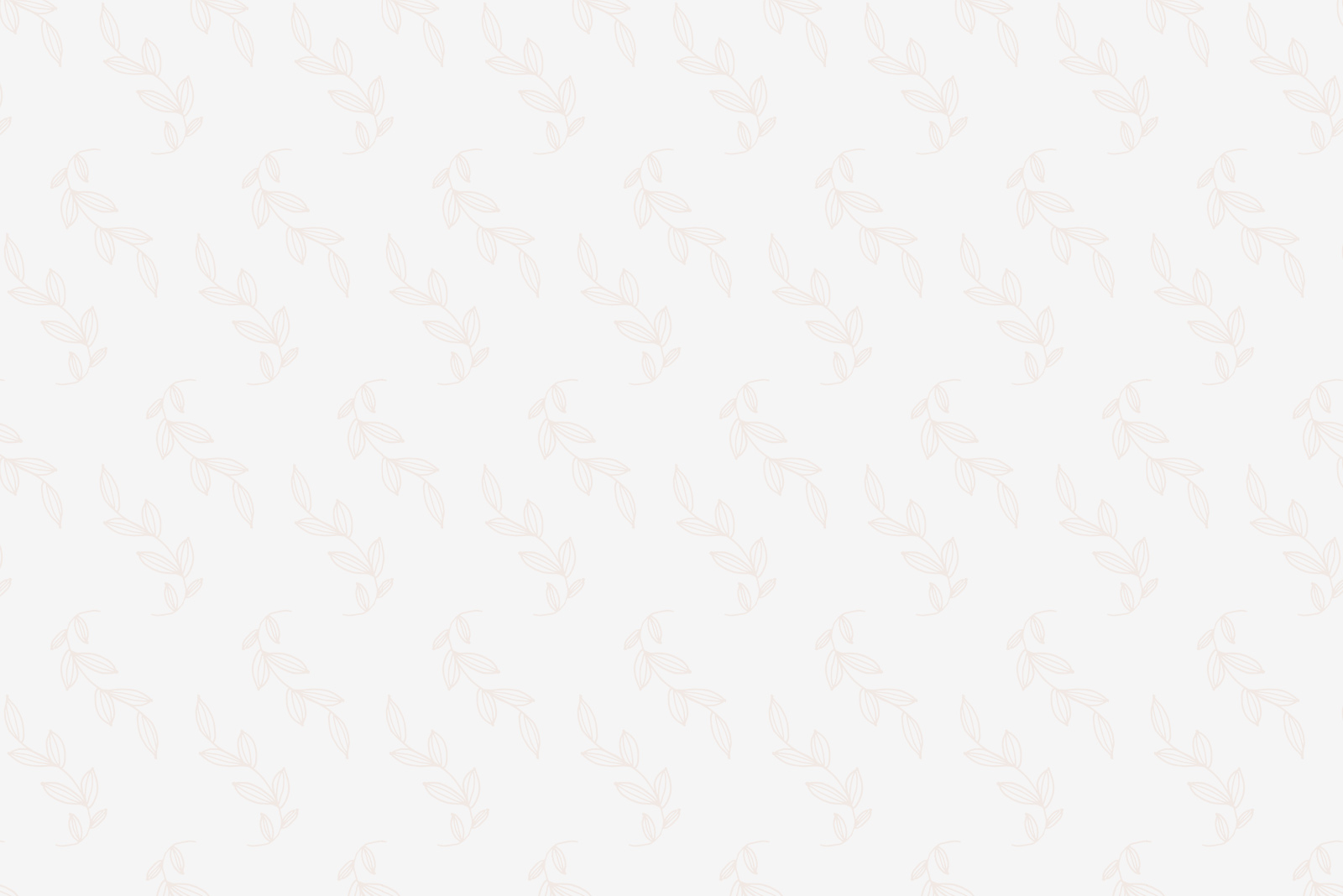 Welcome Beauties,
Blush is a full service salon offering a unique beauty experience in the Rochester area. We welcome you to indulge yourself in hair, makeup, lash, waxing, microblading and skin care services at our luxurious yet cozy beauty bar. We carry a variety of products, carefully curated based on quality and affordability. Getting to know each individual and inspiring their beauty routine is important to us. At BBB we believe that beauty is multi-faceted and goes far beyond just how we look. Each of us has an innate beauty, radiating from within, that is all our own. Enhancing this natural beauty and allowing it to shine bright to the world, is our ultimate goal.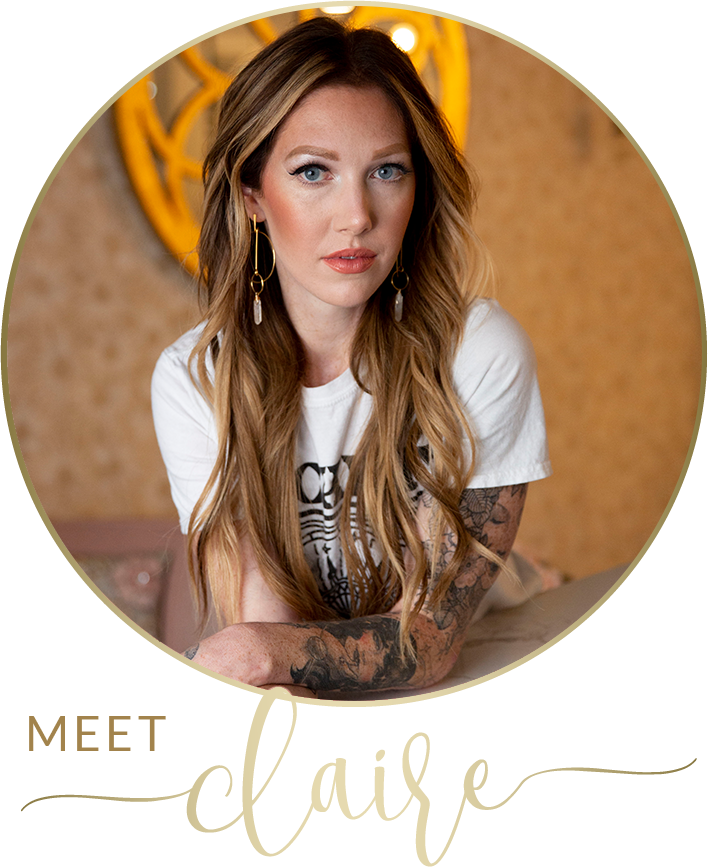 Meet The Owner
Claire has been a freelance make-up artist working in Rochester, New York and surrounding areas since 2012. She specializes in bridal makeup and creating flawless, personalized looks.
Claire spent 4 years at the University of Rochester obtaining a Bachelor's Degree in Psychology before pursuing her undeniable love of makeup artistry.
After many years of practicing her makeup skills on friends and family, Claire finally decided to take the plunge and make it official. Enrolling at Shear Ego International School and receiving an Esthetics License set her career in motion. Claire spent several years as a Beaute´ Advisor and Makeup Artist at Chanel and then began pursuing her freelance career and eventually, opening BBB!
"I absolutely love my brides and view our relationship more as friends than a client/makeup artist relationship. I will do anything and everything to make you feel as beautiful as you truly are on your special day. Working with people, and seeing each individual's inner beauty shine is my passion. I look forward to working with you!"

Meet Hillary
Hillary is a Rochester area native and grew up dancing competitively. It was through this that she was introduced to the world of hair, makeup and beauty. She loved helping her fellow friends in the competitive dance world with their hair and makeup! She continued to follow her passions in the Beauty industry by working at Lush, Bare Minerals and Sephora before continuing on to Cosmetology School.
Hillary went to the Cosmetology Program at The Continental School of Beauty and graduated in 2018. She specializes in all things Hair related but especially loves Hair Coloring and Blonding. Beyond being an amazing Hair Stylist, Hillary loves connecting with people and playing a role in making them feel like the best version of themselves!
In her free time she loves exploring new restaurants, breweries and wineries with her friends and family. She is a fan of the Buffalo Bills and loves seeking out live music!
Meet Krista
From a young age, Krista was taking before and after photos of the new hairstyles she would give her barbie dolls. At the age of 13 she began experimenting with hair color, and by 15 she had a salon in her childhood home with a rapidly growing clientele.
Krista attended the we-mo-co Cosmetology Program in her junior and senior year of high school before growing her career in the industry.
Although Krista specializes in all things hair, Krista's favorite looks to create are bleach blondes, money pieces, color-melting, shiny-rich brunettes, corrective color, vivid color, and hand tied weft hair extensions.
In addition to hair color and cutting, Bridal hair styling and updos have been a passion of hers for over 15 years!
In her free time Krista enjoys spending time with her three dogs, gardening, interior design and home renovation projects!
Instagram- @kristathecolorist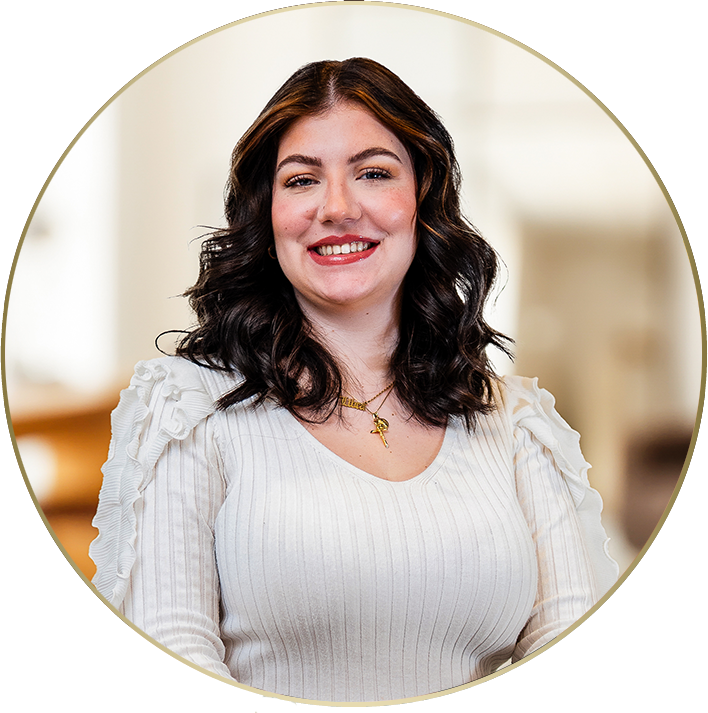 Meet Serena
Serena is a Rochester area native, and her interest in the beauty industry began in high school when she would do makeup for her friends for prom!
She then attended MCC for education before following her passion for the beauty industry and enrolling in the Shear Ego Cosmetology program.
Serena graduated from Shear Ego with her Cosmetology license in December and has been accepting clients ever since.
She has a passion for blonding, hair color services, and is a talented Makeup Artist!
In her free time, she enjoys going on walks, exploring restaurants and new things around Rochester, and loves to travel!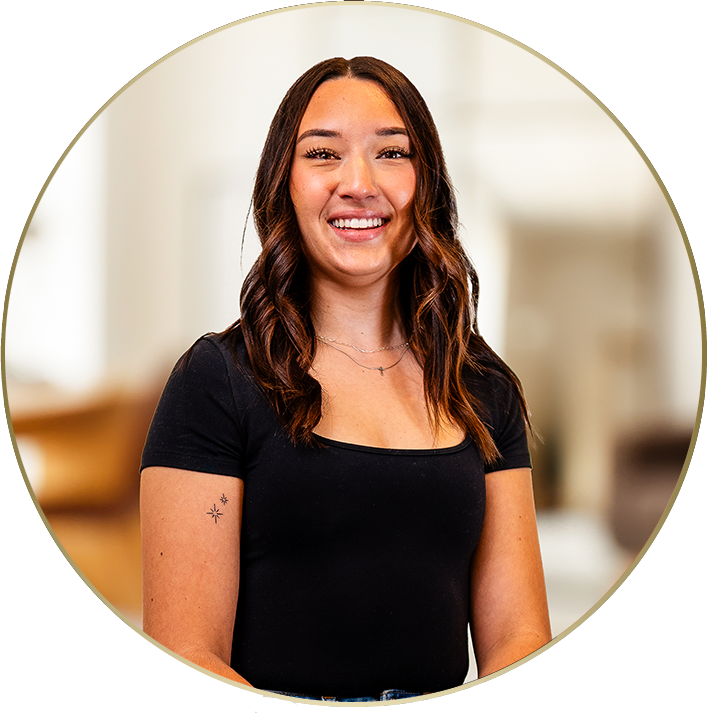 Meet AnneMarie
She always had a passion for hair since she was a little girl but attended nursing school before pursuing her passion in hair!
AnneMarie graduated from Shear Ego School with her Cosmetology license in December and has been working hands-on ever since. Anne Marie loves creating lived-in balayage style looks.
In her free time she enjoys spending time with her two younger sisters, being outdoors, and going to the gym.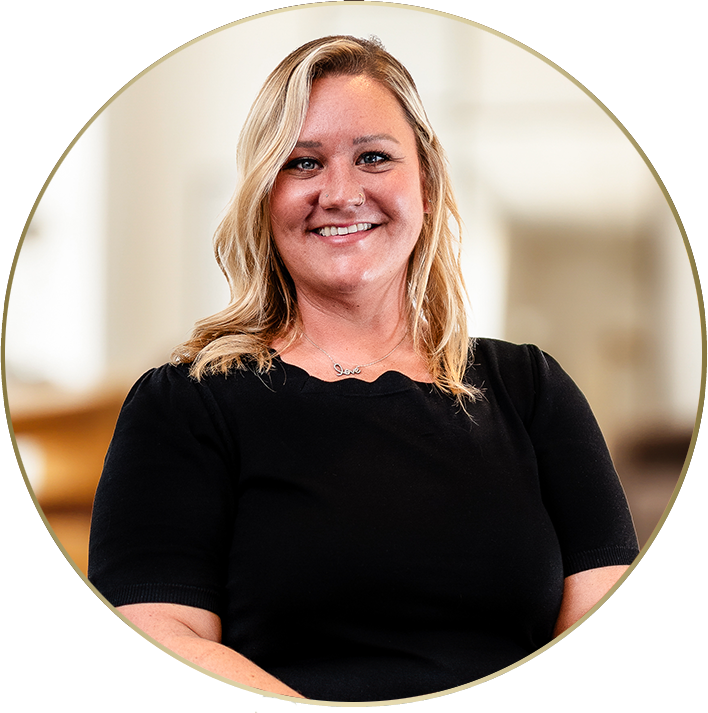 Meet Monica
Monica has been in the Industry 17 years. Her Career Started at a very young age when she attended a Cosmetology program in high school while also working for her Aunt who owned a salon!
She briefly attended Monroe Community College where she quickly learned that college just wasn't for her and she was made to be behind the chair. She pursued her career in hair by working hair shows, attending classes and continuing her education and winning many awards from entering her photos in hair artist competitions for Goldwell NY, Paul Mitchell, Joico and Redkin.
Monica has found herself wanting to learn every hair color and product line and has had her hands in a lot of hair and experiments to always keep learning and growing.
Monica's artistic reach has expanded well beyond behind the chair and into the Bridal world.
When Monica is not behind the chair coaching or in the Bridal world you can find her with her Boys, Chad(life partner), Son kevin (10) and brady (14). Their time is spent at baseball practice/games, hunting, fishing, camping and traveling!"
Instagram- @hair_artist_monica
Meet Julia
Julia has had a passion for nails since she was a little girl, and has turned it into a career that does not feel like work!
She had 7+ years of experience in the industry, and specializes in structured gel manicures, acrylic nails, and nail art.
She only uses reliable and reputable products such as OPI, Light Elegance, and NSI.
Beyond just nails, Julia loves bonding with her clients. She believes that her relationship with each client is very important and is a large part of how she stands out from others in the industry!"
Instagram- @nailsbyjulia_585